Database Design and Database Development

.
CCL is a database developer that specialises in database design for small and medium sized organisations. We develop databases that are designed specifically for your organisation and tailored to your every need. We develop Microsoft Access databases and SQL databases that are developed to be user friendly and greatly beneficial to the organisation we are developing the database software for.
Our database design and development includes custom database design, updating and redeveloping existing databases that may no longer be fit for purpose and database software developed for small businesses.
Our Approach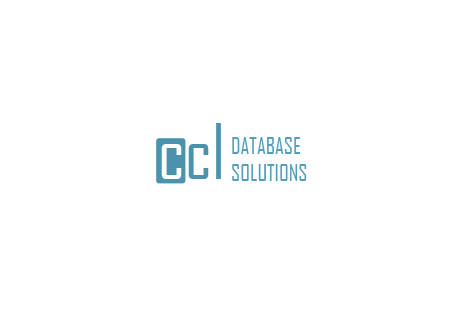 In order to ensure that our custom databases are developed to meet your exact needs, we work closely with your organisation to get an understanding of what you wish to achieve. In addition, we listen to you and your staff, and with our wealth of experience turn your requirements into a user friendly database, ensuring that the datbase solutions that we deliver really do benefit your company and everyone who uses it.
We speak to the people who know what your company needs.
We know the right questions to ask.
We understand what solution will be of greatest benefit to you.
Custom Databases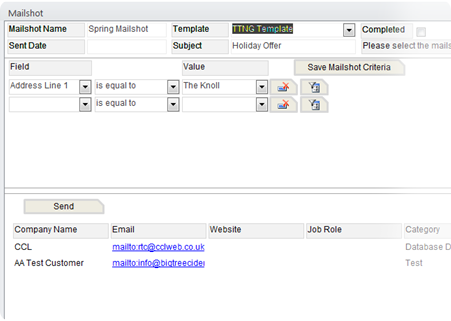 Although off-the-shelf database software may well seem appealing, they often do not offer exactly what you are looking for. A custom database designed by CCL will be developed to suit your exact needs, will be user focused and user friendly, as well as being practical for your organisation, something off-the-shelf products usually are not. CCL are a professional and personal database developer who enjoy working with organisations and providing them with database solutions that really do benefit the company, saving them time and money, streamlining daily tasks and improving their businesses efficiency.
You get the database design that your company needs.
No need to change how you work to suit an off-the-shelf product.
All reports and screens fully customisable to your liking.
Small Business Database Development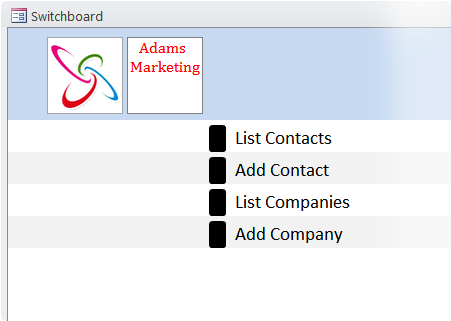 We understand that installing a database into your organisation can be daunting, especially if you have staff who may not be familiar with IT. If this is the case, we can work with you to find out your initial needs, and long term goals to enable us to provide you with a simple database design that can act as a catalyst to further development. Consequently, you may need a database now but know that it will need updating in the future. That's why we ensure that all of our database solutions are developed in such a way that it can be updated, and additions made, so that the database can grow with you.
A small business database which can grow with your business.
Our databases can be designed to be used by non-technical staff.
Solutions delivered in phases, if desired.
Update Existing Databases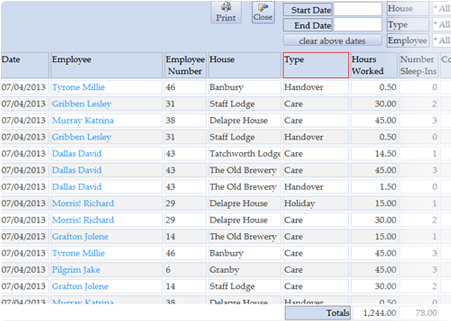 CCL Database Solutions can help, whether you are upgrading from a paper-based system or from an existing database that no longer adequately meets your requirements. An out of date system will start to hold your business back and could become counter-productive. By upgrading, you may wish to introduce new functionality to your database design, or just use new technology that was not available when your original system was designed. This could include features such as web access, email mailshots, or faster access to your data by more efficient database design.
Your underlying data can stay the same.
You can utilise the latest database functionality.
No need to completely rewrite your existing database.
Database Templates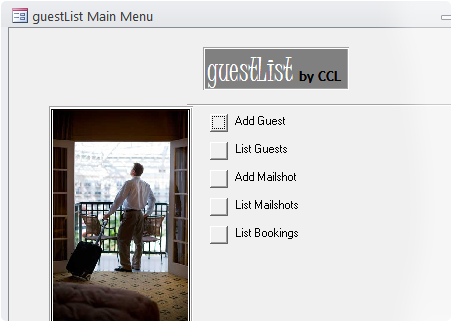 For more generic solutions, we have a series of database templates that have already been designed and are working for companies in the marketplace. These are proven database solutions and can easily be tailored to your company's needs, should this be required.
Lower development cost.
Use proven database design.
A degree of customisation is still available.
Website Databases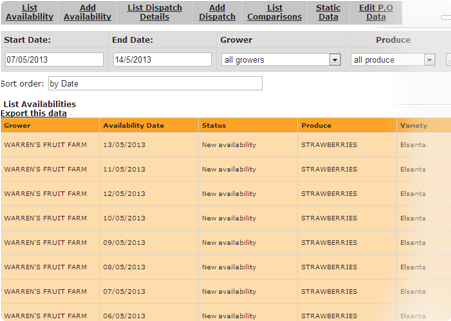 In addition to desktop, PC-based database development, we also offer web database design. Website databases are more suited to organisations where users are located in many locations and no common network exists. Some of our databases are a mixture of PC-based and web-based, where each system shares the same data.
No installation required.
Suits all platforms.
Easy to restrict use, dependent upon username / password.